While I think our second floor will look fantastic when it's done, I am most excited about our new kitchen. Our old kitchen was definitely a functional space, but it was a little rough around the edges. We tried to remodel it ourselves about 5 or 6 years ago and it didn't turn out so great. The drywall was wavy and the paint was peeling off. The tile floor was cracked in places and the grout was coming out. The dark paint color and the short cabinets made the room seem smaller than it was. We decided to keep the layout similar to our old kitchen, but we made a few changes. We chose cabinets that fit with the vintage of our home and we picked ivory for the color to make the room seem brighter. We also decided to install cabinets that went all the way to the ceiling, so that we won't have to clean the top of the cabinets anymore. I think the feature that I'm most excited about is the new countertop that will extend the full width of the kitchen. We raised one of the windows to make that happen. I can't wait to start cooking!
Kitchen Before: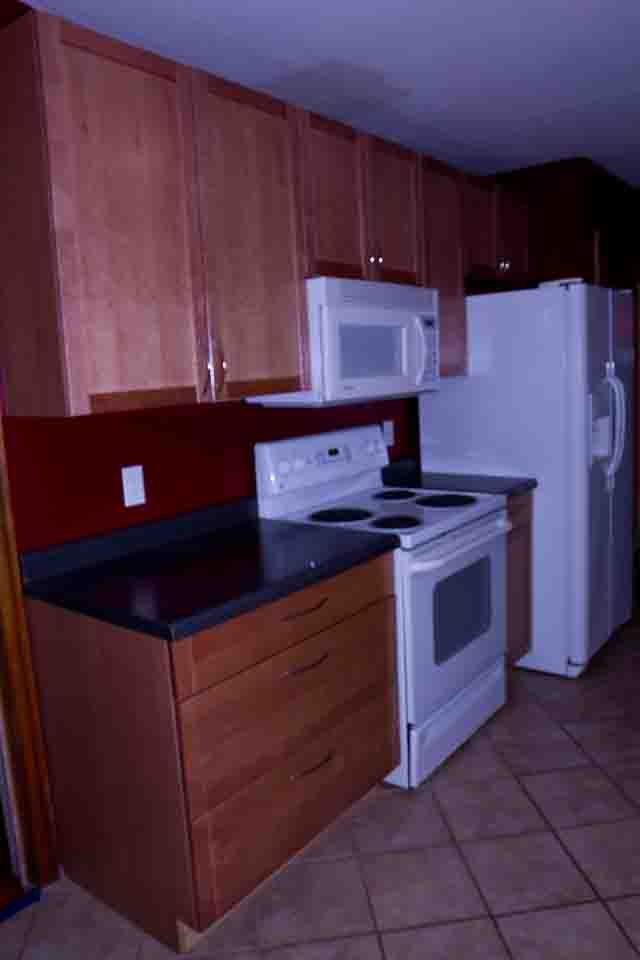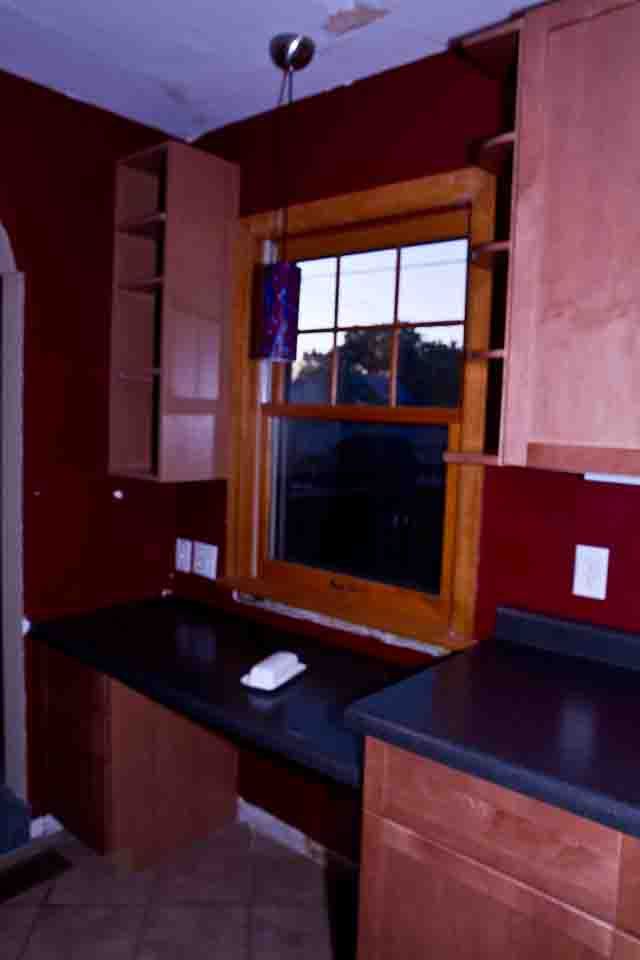 This is the window we raised to get more countertop space.
Kitchen During Construction: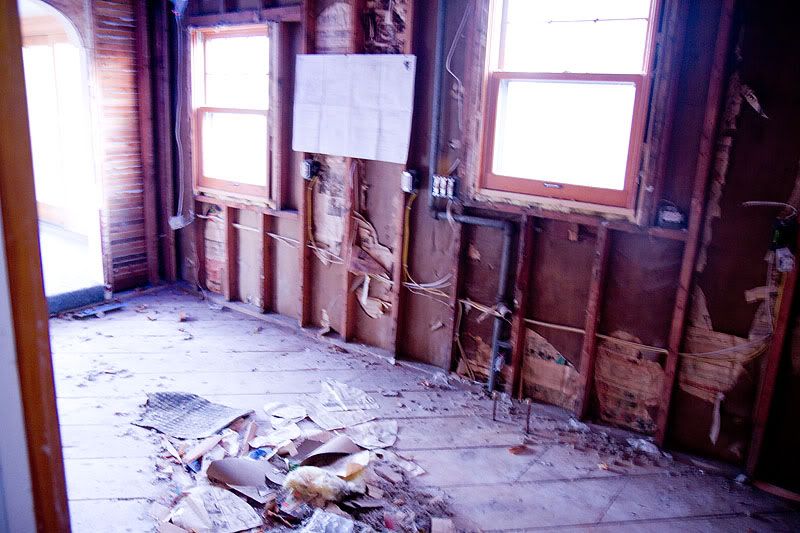 The walls in the kitchen were lined with newspaper from the 1930s. There was actually a newspaper with a story about Hitler!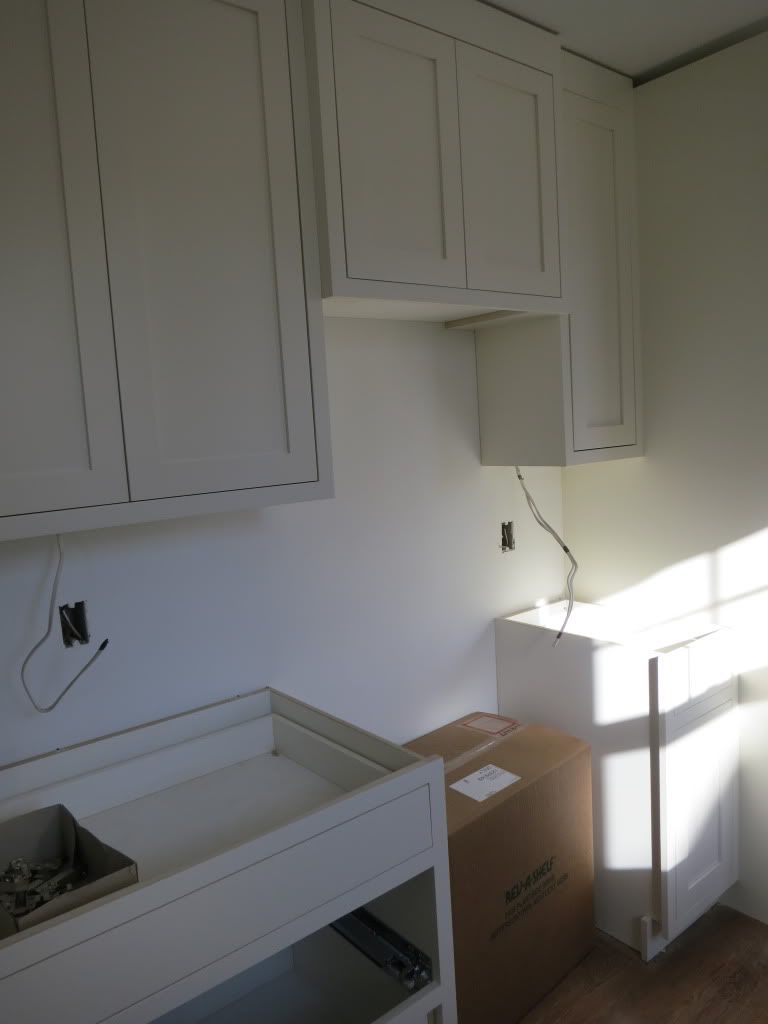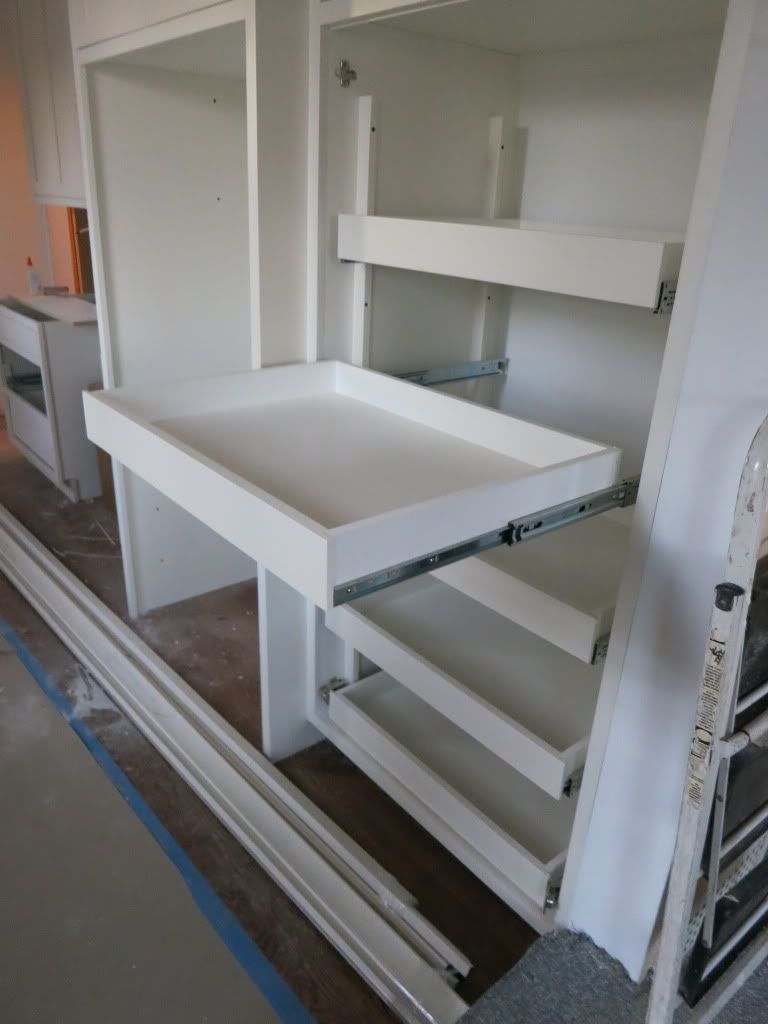 One of my favorite things in the kitchen is the pull out pantry.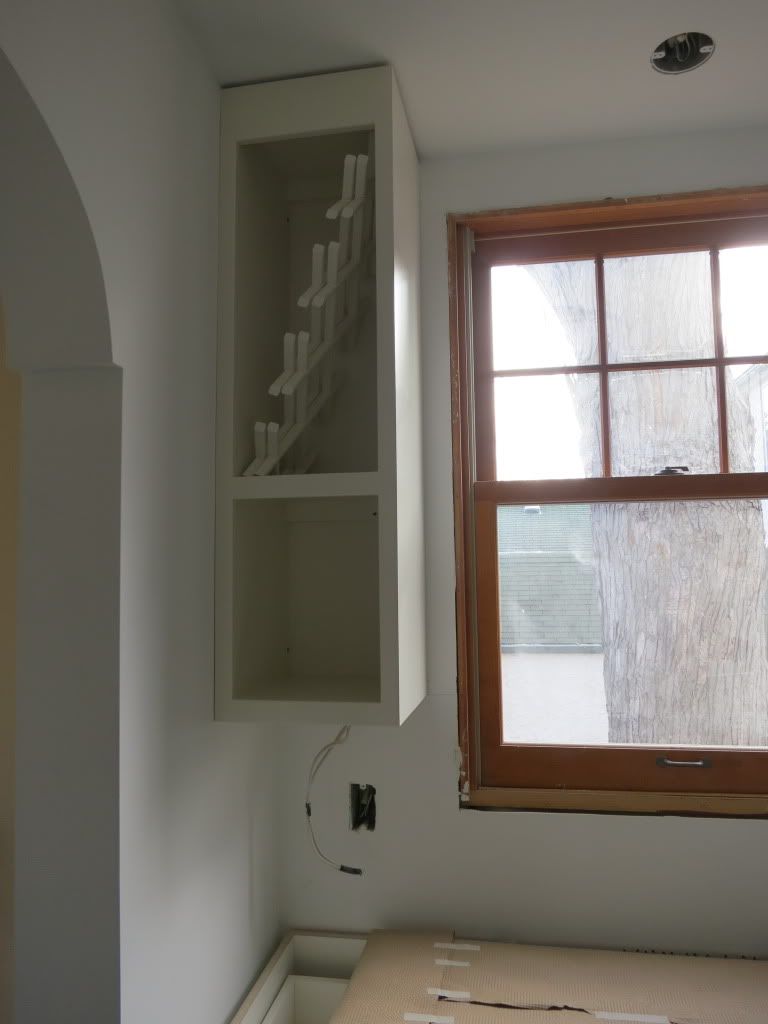 There is going to be a wine rack in the top part of this cabinet.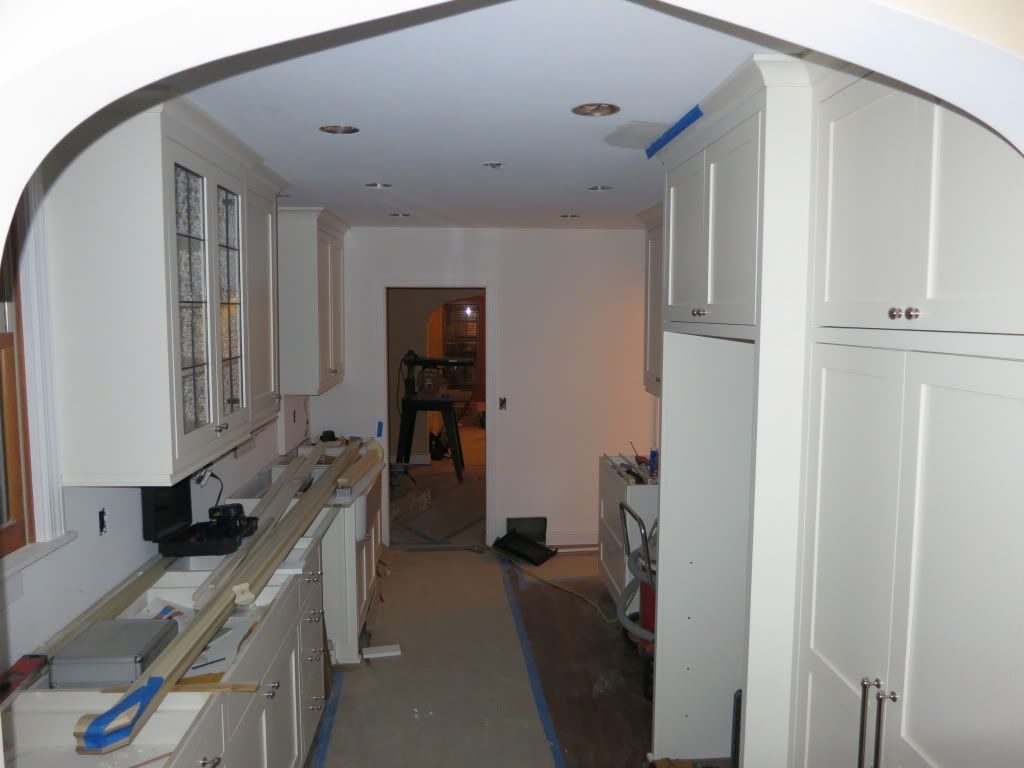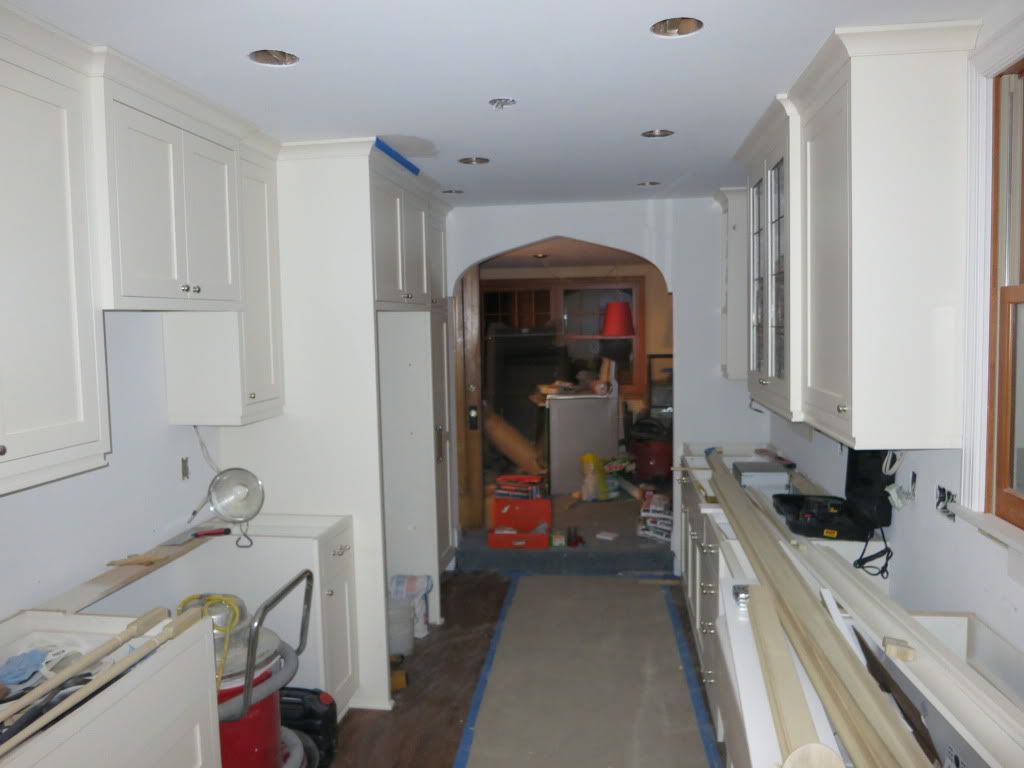 The crown molding is in!